Higher Resolution

How did we get here?




Higher Resolution, 2019

Tate Exchange

All brilliant human beings who made this possible is listed below.

In 2019 Hyphen-Labs was selected as the Tate Exchange's artist in residency. Working on the theme of 'power,' Higher Resolution brought together the public, artists and over 80 Associate partner organisations within and beyond the arts.

Inspired by the question 'how did we get here?' Hyphen-Labs, questions our relationships with digital divices and platforms and the power of technology.Working in collaboration with Tate Exchange Associates and guest contributors, including Romy Gad el Rab and Caroline Sinders they interrogate how and what we share with our beloved machines and the algorithms that define our privacy, behavior and digital rights.

The installation, fills the 5th floor of Tate's new wing, is a 'mis-en-scene'stylized to create a minimalist setting of public -to- private space: town hall, park bench, living room and loo, representing our digital spaces and the gradients of privacy we experience.

The two week opening event will construct an intervention that questions our relationship with the "higher powers" those omnipresent entities in our physical and digital lives. Higher Resolution will explore our emotional, intellectual and physical relationships with power, technology and mysticism and the all-seeing powers that hold the answers and solutions. Through collaborative explorations of events, activities, workshops and talks, participants will explore the creation of power and the tools to disrupt, resist and redistribute that power.


previous / home / next



The Town Hall
A public square for speaking loudly and deliberately, to be heard. Like a social network, your thoughts can spread, virally. They will be heard, amplified a
nd sometimes misinterpreted. The Town Hall will host a series of talks, discussion and debates. Daily lunchtime talks will focus on the intersection of human rights, data privacy, and AI.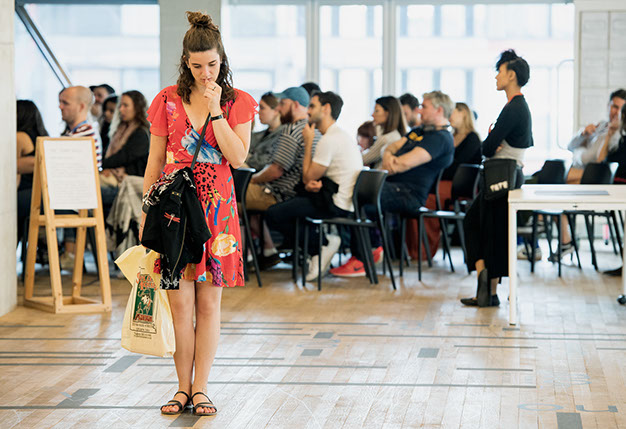 The Park Bench

A semi-public space for conversations you don't mind being overheard by a stranger or two – or even have them join in.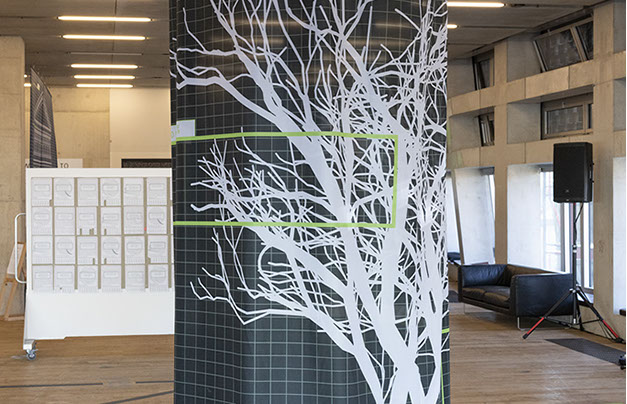 The Living Room
A semi-private space for friends, and friends of friends to debate, converse, share, talk and chill. Across the two weeks, the Living Room will be permanent home to F'xa and the Cybernetics Library. F'xa is a feminist chatbot designed to teach people about AI bias and point them towards actions that can help reduce it. The Cybernetics Library is an art and research collective built around physical and digital library collections. Through its continually evolving collection and technological components, the library aims to generate feedback between publications, digital information, physical installations, and the readers themselves.
The Loo
This area has been created to mimic the most intimate and private of spaces. It is a space to share your thoughts. Secrets are welcomed, and comfortably kept. Throughout the week, the space will be overseen by a data spell created by writer, editor and chaos witch Janus Rose. The spell acts to bind Silicon Valley and overreaching technology.


Collaborators:
Women Like Me (Melissa Wills)
Comuzi (Alex Fefegha & Akil Benjamin)
Noah Levenson
Marija Bozinovska Jones
Internet Age Media (Andres Colmenares & Lucy Black-Swan)
Mahsa Alimardani
Frederike Kaltheuner
(Privacy International)
David Carroll, Ravi Naik, Carole Cadwalladr
Filipe Vilas-Boas
Natalie Kane
Ekin Bernay
Paul Graham Raven - Superflux
Oanda (Ana Maria Toro)
Multimedia Anthropology Lab, UCL
(Maya Hope Chaldecott, Sophie Mei Birkin, Deborah Tchoudjinoff Hermione Spriggs & Raffaella Fryer)
Melanie Hoff (Cybernetic Library)
Joanna Skorupska (Radicalzz Studio)
Random Happiness- (Gastón Lisak, Carlos J.Navarro & Nicole Vindel)
Matteo Guarnaccia
&
Francesco Tagliavia
Conor Rigby-The Feminist Internet
Daniel Sabio aka The Glad Scientist
Cached Collective (Clément Bouttier, Ryan Dzelzkalns, Jon Flint, Vytas Jankauskas, Joana Mateus, Aline Martinez & Felipe de Souza)
Libby Heaney
Georgina Voss
Irene Tokini Fubara-Manuel
Gabriel Bianconi
Memo Akten
Kenric McDowell
Julia Piekarczyk
Big Brother Watch
Janus Rose
Vivienne Griffin
Mimi Onuoha
and
Mother Cyborg
Diane Zilliox
Ted Hunt
Kajal Odera
(change.org)
Melody Patry
(access Now)
Sam Jeffers (Who Targets me)
Karoline Iwanska (Panoptykon Foundation)
Ahmed Razek (BBC)
Anna Bacciarelli (Amnesty International)
Rachel Coldicutt (Doteverone)
Lucie Parker (Fawcett Society)
Mozilla Foundation