Experiments
Resident Jacket: Conjuring, 2016
Whilst on a research trip in Moscow, a team of creatives had a digital fabrication accident with a cursed laser cutter. Refusing to believe the superstition, they assembled the pieces, but once they were all together….it was too late. This summer, it's the machines that you should be afraid of... Be careful what you 'make.'

Hyphen-Labs presents, a short movie by Ece Tankal and Carmen Aguilar y Wedge
Director: Ece Tankal
Edited by: Ece - Eda Tankal
Sound Designer: Mert Cetinkaya
Producers: Ece Tankal, Carmen Aguilar y Wedge
Creatures Designer and Supervisor: Ece Tankal, Ilkim Er, Anastasia Pistofidou, Carmen Aguilar y Wedge
Director of Photography: Seda Tugutlu
Fabrication by: Ivan Mitrofanov, Lenna Mitrofanova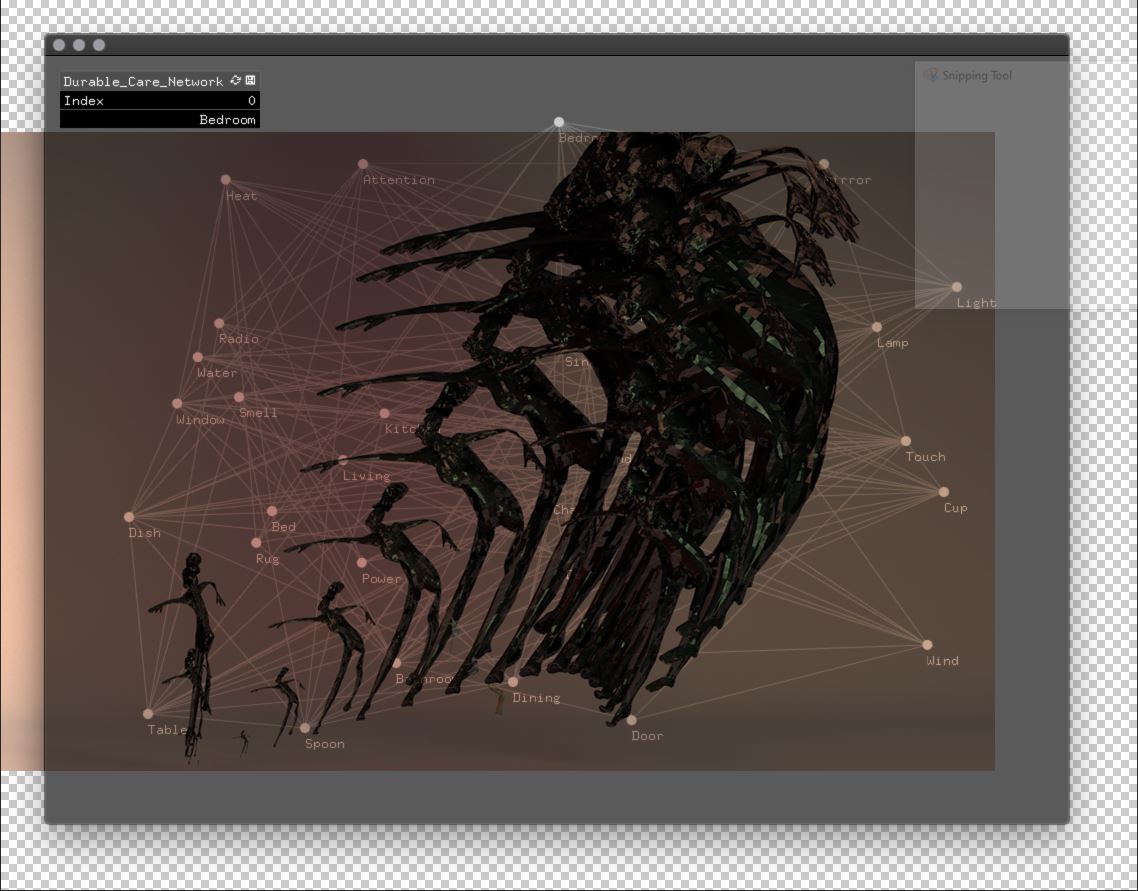 Client: Cartier
Curator:Julia Kagansky
Collaborator: Madeline Gannon

graphic experiments
contemplating #Care, #mutual aid,#motherhood, #post anthropocene care.
Dubai Expo 2020
Client: Sludge
Experiments on brand identity & wayfinding / scheduling UX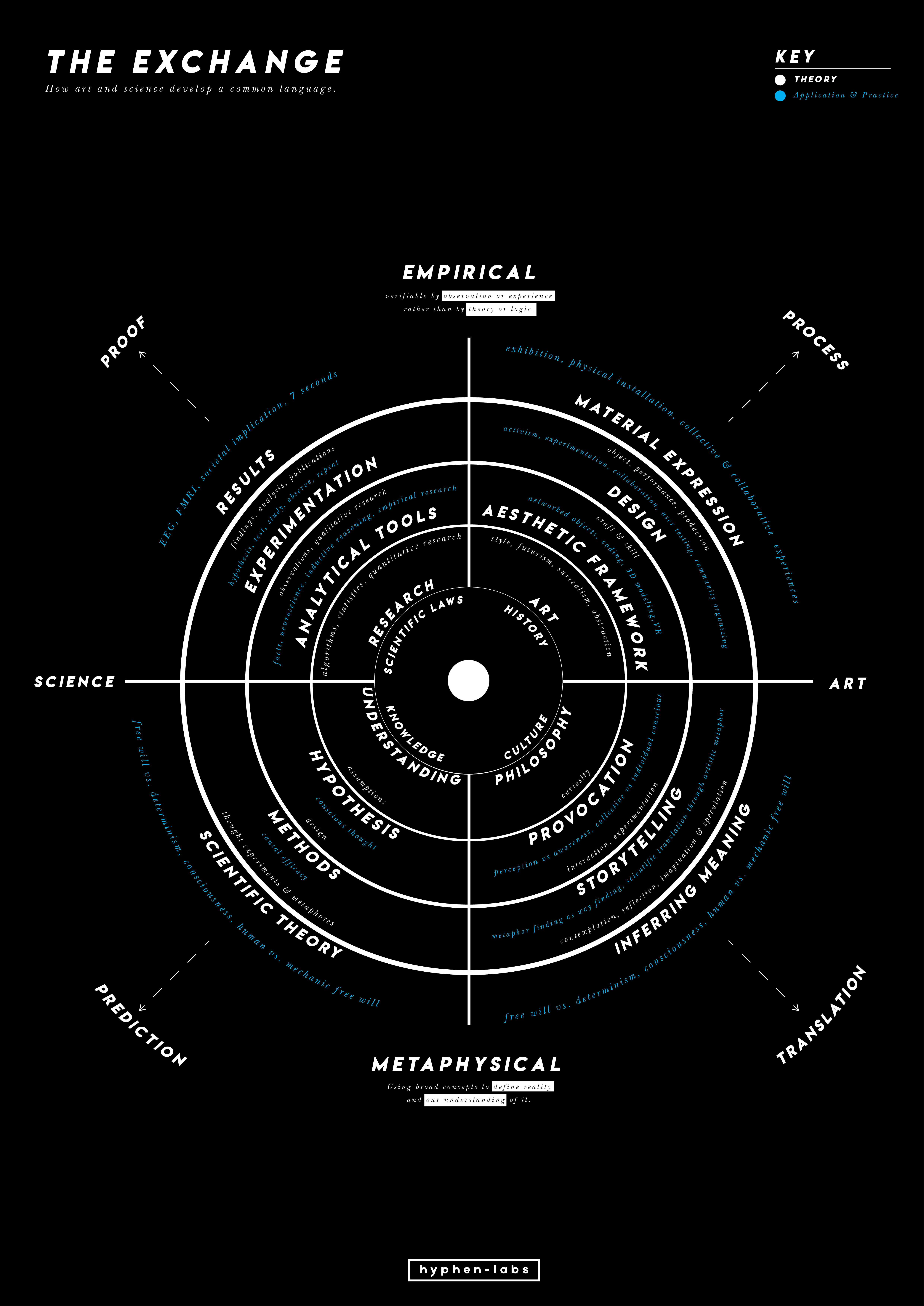 The Exchange, 2020
Art & Science Exchange Poster
Client: Schering Stiftung
Exploring the relationship between art & science
Ceci n'est une Frontier, Directions to Nowhere, 2021
Client:
The Bentway
Directions to Nowhere in Particular
is part of The Bentway's Digital and/as Public Space initiative, and is meant to be a
fun and accessible way to explore ideas, stray thoughts, and questions surrounding hybrid digital/physical publicness that emerged from the larger initiative.
We Walked, 2016
We_Walk is a movement in three parts. A visual narrative spotlighting the turbulence experienced through the separation of space and time. Two forms, moving in and out of phase with each other, mirror the harmony and desynchronization of life. Users control the familiar motions and proximity of the characters via external push-knobs. The piece draws inspiration from lovers, past and present; friendships made soft by distance, and the growing political boundaries threatening to isolate our world and confine us to our screens.
music by memoire
soundcloud.com/memoiremusic
Wisp, 2014
Wisp is traditionally defined as a floating ball of light. The garment designed for a workshop on wearable technologies is a dialog between fabric, movement and light.
The dress was made to transform the wearer into its own light source. Created for Burning Man, an "off the grid" festival, where dark desert nights require each participant to be sufficiently lit. Currently, the only options are bright LEDs. Wisp is a simple, elegant alternative, designed with the user and viewer in mind. The dresses geometric laser cut patterns come alive when worn during the day and at night.
Based on the concept of a moire, a secondary and visually evident superimposed pattern is created when two patterns are overlaid, Wisp is an outfit fit for day and night that illuminates its wearer turning her into art. During the day, minimal movements and rotations generate unexpected patterns and visuals from the superposition of the dresses layers. Environmental factors, such as wind and gravity augment the fabrics movements while sunlight creates sparkling shadows.
The dress transforms at night. Light patterns are projected outward as its wearer turns into a beautiful and abstract light. At night, directional LEDs are worn on the legs generating an aurea of organic geometry in permanent transformation alerting passerby's of her presence as well as lighting the way through the dark. Light visualizes and amplifies all movements transforming the space, creating confusion between light/shadow as well as fabric/space.



computational couture, 2015
IaaC - GLobal Summer School
Computational couture looks at the creation of exclusive custom-fitted clothing (typical of haute couture) through the lens of a systemic approach, extending the sartorial techniques with 3D modeling and computation-based approaches developed in Rhinoceros and the visual programming environment Grasshopper.


Hexis, 2014
Exploring the aesthetic dimension of robotic movement through de-utilization we free a six-axis robotic arm, a Kuka, to explore the extents of its own movement. In this piece, the dance or idea translated into time, movement and space, melded with auditory and visual harmonies, it excites the viewer, representing reflex, conditioning memory, and continuous awareness to produce a new feeling that is otherwise not communicable.

The observers experience is unique, creative, and reflects their ability to identify with the actions expressed in the dance. Connecting with technology is what defined our relationship with technology, adapting to digital technology in this piece allows the relationship to become intuitive and feel natural.